The Pride of English Wines: History, Terroir, Varietals, and Vintages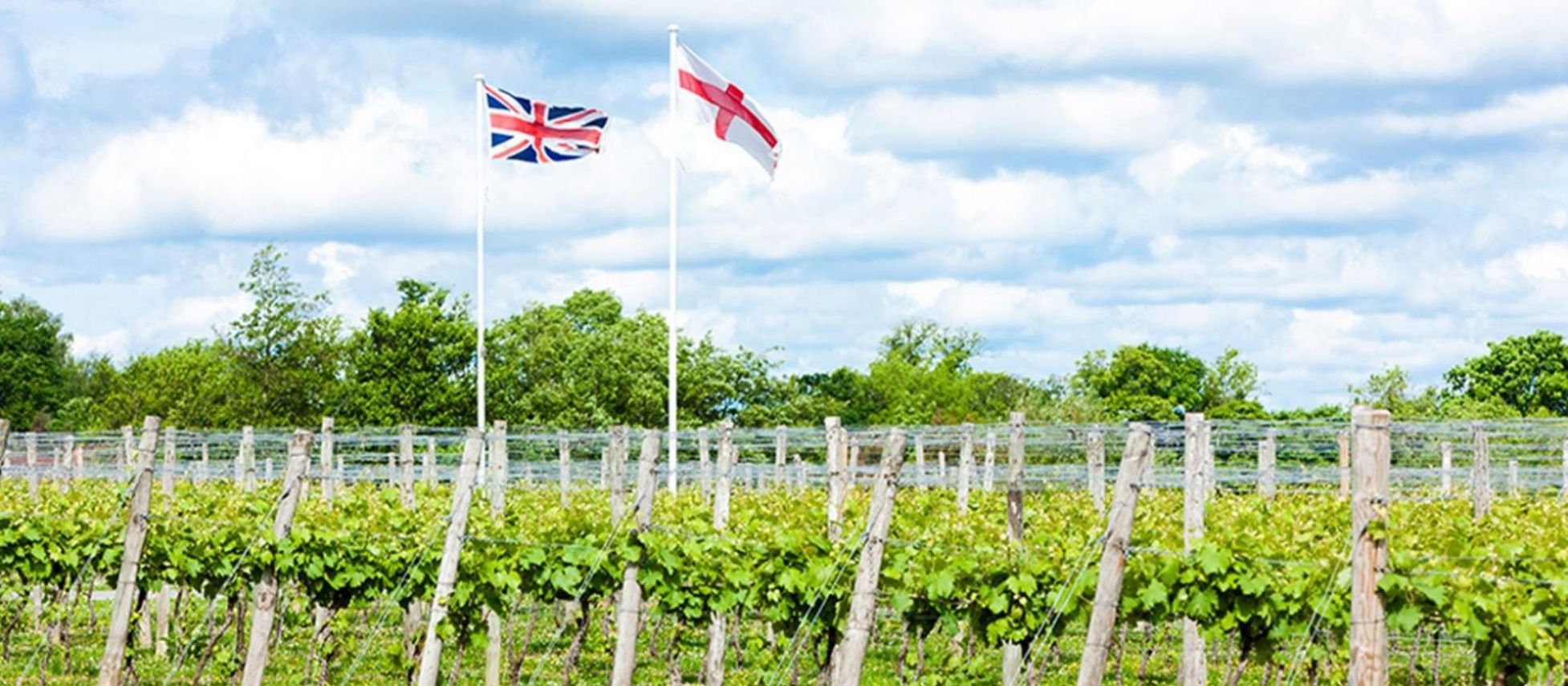 Diving deep into the world of English winemaking, from its rich history to current popularity.
02/08/2023
English wines have experienced a remarkable comeback in recent years, earning international recognition for their quality and unique characteristics. According to a survey by WineGB, the English and Welsh wine industry has seen a 70% increase in sales over the past two years. With a rich history dating back centuries, English vineyards have advanced on favorable terroir and increasingly favorable climate conditions. Delving into the vast history, terroir, outstanding vintages, and diverse varietals, we will explore what makes English wine so unique and what contributes to its growing reputation.
A Short History
English wine production can be traced back to Roman times when vineyards were planted throughout the country around the 11th Century. However, it wasn't until the Middle Ages that wine production flourished, reaching its peak in the 14th century. The wine trade declined after that due to various factors, including the Little Ice Age and competition from imported wines. With the first vineyard being planted in Hampshire in 1951, the industry experienced a revival in the late 20th century, showcasing advancements in viticulture techniques, increased investments, and a renewed interest in quality winemaking.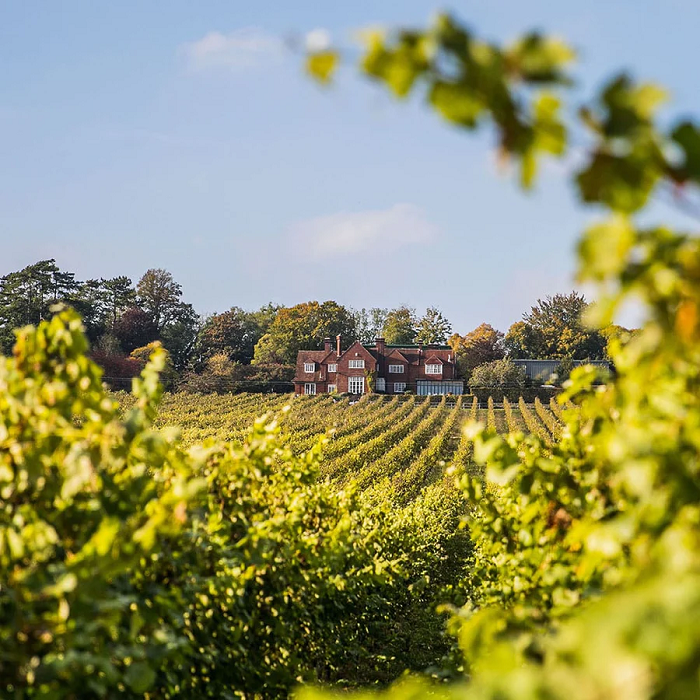 Hambledon Vineyard: England's Oldest Vineyard, Source: Hambledon Vineyard
[[relatedPurchasesItems-50]]
Terroir and Climate
The unique terroir of English vineyards plays a vital role in producing exceptional wines. The chalky soils found in regions such as Kent, Sussex, and Hampshire resemble the terroir of the Champagne region in France, making them ideal for quality sparkling wine production. The temperate maritime climate, influenced by the Gulf Stream, provides the necessary warmth and rainfall for grape cultivation, allowing English winemakers to produce a wide range of styles.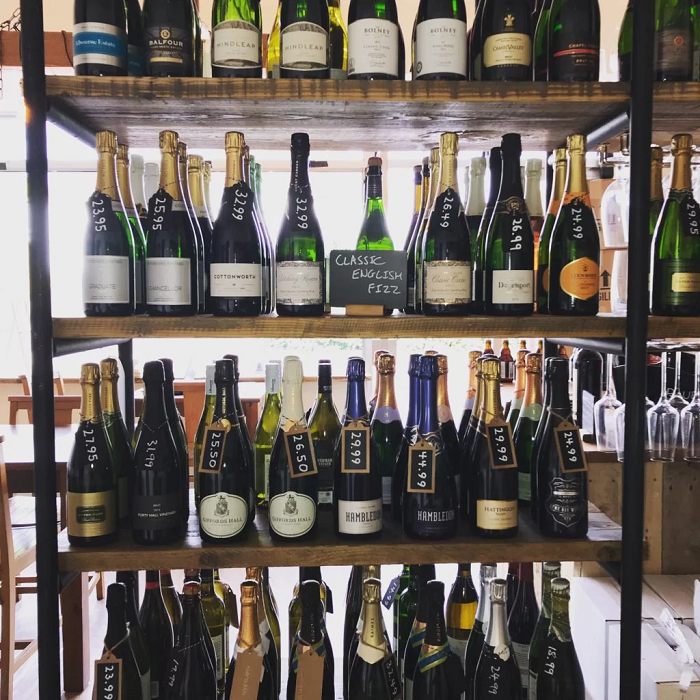 Source: Grape Britannia
Varietals and Styles
English winemakers cultivate a diverse range of grape varietals, embracing both classic and lesser-known varieties. Chardonnay, Pinot Noir, and Pinot Meunier are widely used for traditional method sparkling wines, similar to Champagne. Bacchus, an aromatic white grape that is a German cross of Silvaner, Riesling, and Müller Thurgau, has gained popularity for its crisp, zesty character. Other varietals such as Ortega, Seyval Blanc, Reichensteiner, and Madeleine Angevine are also commonly grown, each showcasing unique expressions of English terroir.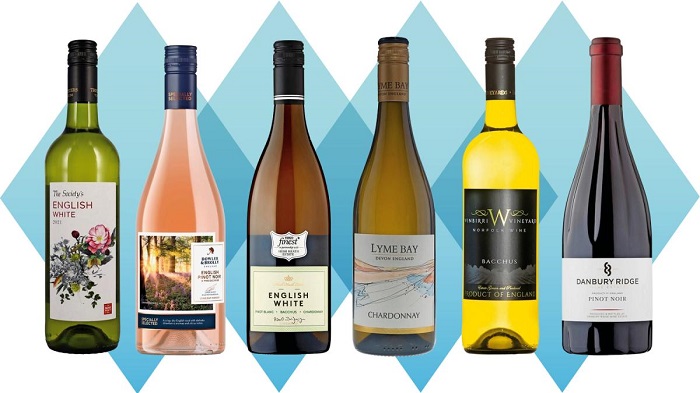 Source: The Times
Notable Vintages
English wines have seen notable vintages recently, with several exceptional harvests capturing global attention. For example, the 2018 vintage is widely regarded as outstanding, characterized by warm and dry summers that resulted in well-ripened grapes with excellent flavor concentration. Other remarkable vintages include 2014, 2016, and 2020, each exhibiting their distinct qualities and contributing to the overall reputation of English wines. Sadly, it's very difficult to find an older vintage of English wines, making it a great opportunity to stock good vintages and let them develop over time.
International Recognition
English wines have gained international recognition and acclaim in recent years. The industry has secured prestigious awards, including gold medals and trophies in renowned wine competitions, including London Wine Competition for their exceptional quality. This recognition has helped solidify the reputation of English wines as a global player in the wine industry and has led to increased demand and export opportunities. As the number of English wines participating in prestigious events such as the London Wine Competition and Sommeliers Choice Awards continues to rise, their popularity among wine enthusiasts is growing steadily, gathering increasing affection from those who appreciate fine wines.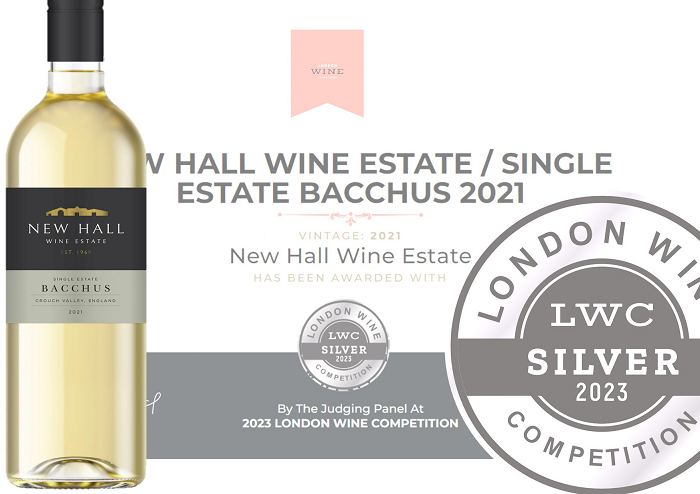 Source: New Hall Wine Estate
English wines have emerged as a source of pride and excitement in the wine world, with a rich history, favorable terroir, notable vintages, and diverse varietals contributing to their success. The industry's commitment to quality winemaking and continuous improvement has positioned English wines as a noteworthy player in the international wine scene. With WineGB predicting the production will reach 25 to 29 million bottles by 2032, the future of English wines appears bright, promising even more remarkable wines to be enjoyed by wine enthusiasts worldwide.
Registration is now open for the 2024 London Wine Competition, scheduled to take place on March 18th and 19th in London. This esteemed event provides the producers with an opportunity to increase their reach, where the wines are evaluated based on quality, value, and packaging by some of the UK's top beverage professionals.
Header Image Source: WSET Global
Article By Tushar Anand, Beverage Writer & Sommelier