IBWSS returns to UK to provide unique opportunity to do business for bulk, branded wine & spirits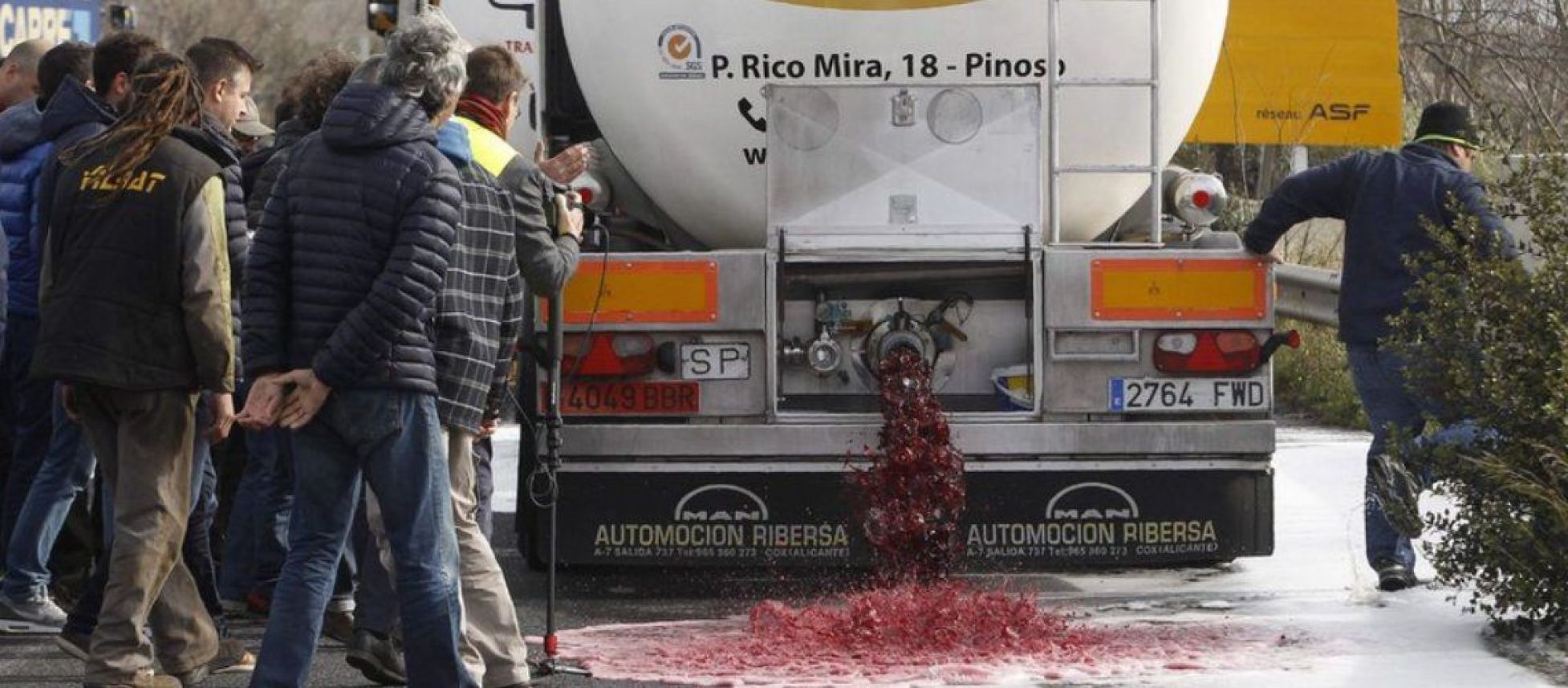 The International Bulk Wine & Spirits Show is returning to the UK after a four-year absence providing producers, buyers, distributors, importers, & retailers a unique opportunity to come together & do business for bulk wine & spirits.
20/09/2022
The IBWSS is returning to the UK after a four-year absence providing producers, buyers, distributors, importers, and retailers the unique opportunity to come together and do business for bulk and branded wine and spirits. The 2023 event will take place in November 2023 with further details released soon.
IBWSS remains the only show in the UK 100% dedicated to the demands and needs of the international bulk wine market and is coming back to the UK at a time when the market for bulk wine has never been as important.
IBWSS UK 2023 is also being held alongside a breakthrough new show - The UK Trade Tasting (UKTT) - that gives retailers, sommeliers, bartenders, importers, and distributors the chance to network, learn and find new opportunities across branded and all drinks sectors and categories.
The two shows will sit alongside each other at one venue, with around 40 exhibitors each.
The new events come on the back of a highly turbulent four years as the trading of wine, in particular, has been hit by bad harvests, major shortages of wine in both the north and southern hemispheres, and the international fallout from the Covid-19 lockdown that has had a crippling impact of the global supply chain.
Sid Patel, the founder of IBWSS and head of the Beverage Trade Network that runs it, said: "We are delighted to be coming back to the UK in 2023. We have wanted to return for some time but were held back by Covid and the knock-on impact it has had on the trade. We are now, though, in a position to once again provide the unique platform in the UK for buyers, importers, and retailers to come together and do business with producers and suppliers and secure the wine and spirits they need in 2023 and beyond."
He added: "We are particularly excited to be able to combine IBWSS UK 2023 with a new breakthrough show - the UK Trade Tasting event. Together they offer UK drinks buyers a unique opportunity to discuss, source, and get on top of their buying needs across all drinks sectors - and for their bulk and branded needs. We look forward to meeting up again and helping the UK trade get back to doing business face to face."
Increased pressure
Particularly as the pressure on buyers and producers alike has never been greater to secure long-term partnerships for the wine and spirits they need - or are producing. The make-up of wine and spirits buyers has also been turned on its head over the last four years, as new markets have opened up online with the boom in e-commerce sales, both through direct-to-consumer websites, and cellar door sales.
[[relatedPurchasesItems-50]]
IBWSS UK will be the opportunity to get on top of your buying and selling needs, make the contacts you need, and do business with key people face to face.
IBWSS is once organized by the Beverage Trade Network which specializes in using its international reach to provide networking and trading platforms for the wine and spirits industries to do business. Whilst IBWSS UK has not taken place since 2019, the IBWSS format has continued to be successful in the US with its annual IBWSS events in San Francisco - which are again happening on July 25-26, 2023.
The UK Trade Tasting event follows the success of the US Trade Tasting Show which now attracts 100 exhibitors to its two-day show. The last event took place in Chicago in November 2022.
Diving Deeper
The theme for the IBWSS UK 2023 show is "Diving Deeper in Bulk Wine, Bulk Spirits and Private Label" to reflect just how important the sectors have become n recent years, and how widespread the buying opportunities now are. The show will be split into four key areas:
- Private Label: a dedicated part of the show to allow producers and buyers looking for specific private label contracts to come together and discuss their needs.
- Industry Progress: a chance to look at the bulk and branded markets in more detail with a series of talks, seminars, and debates on how far the industry has come and what is driving those changes.
- Bulk: what are the specific trends and issues that are dictating the bulk wine market, with a particular focus on global harvests and the impact on international pricing?
- Supply Chain: a key part of the show will be to shine the spotlight on the global supply chain and asses how quickly it is recovering, the reasons for its collapse, and the knock-on impact it is having on the bulk wine market.
Exhibitor opportunities are now open.
IBWSS UK 2023 is now open for exhibitor registrations. Take advantage of the Super Early Bird Pricing that is on right now.
Join the biggest gathering of the Private Label, Bulk Wine, Bulk Spirits, and Contract Manufacturing Industry on November 15-16 in London. No show offers buyers a greater opportunity to meet producers who offer private label wine, spirits, bulk wine, bulk spirits, and contract manufacturing. Become an Exhibitor today and grow your bulk and private label business in the US market.
Exhibitor Pricing | Register as an Exhibitor