10 reasons why wine and spirits producers should exhibit at IBWSS UK 2023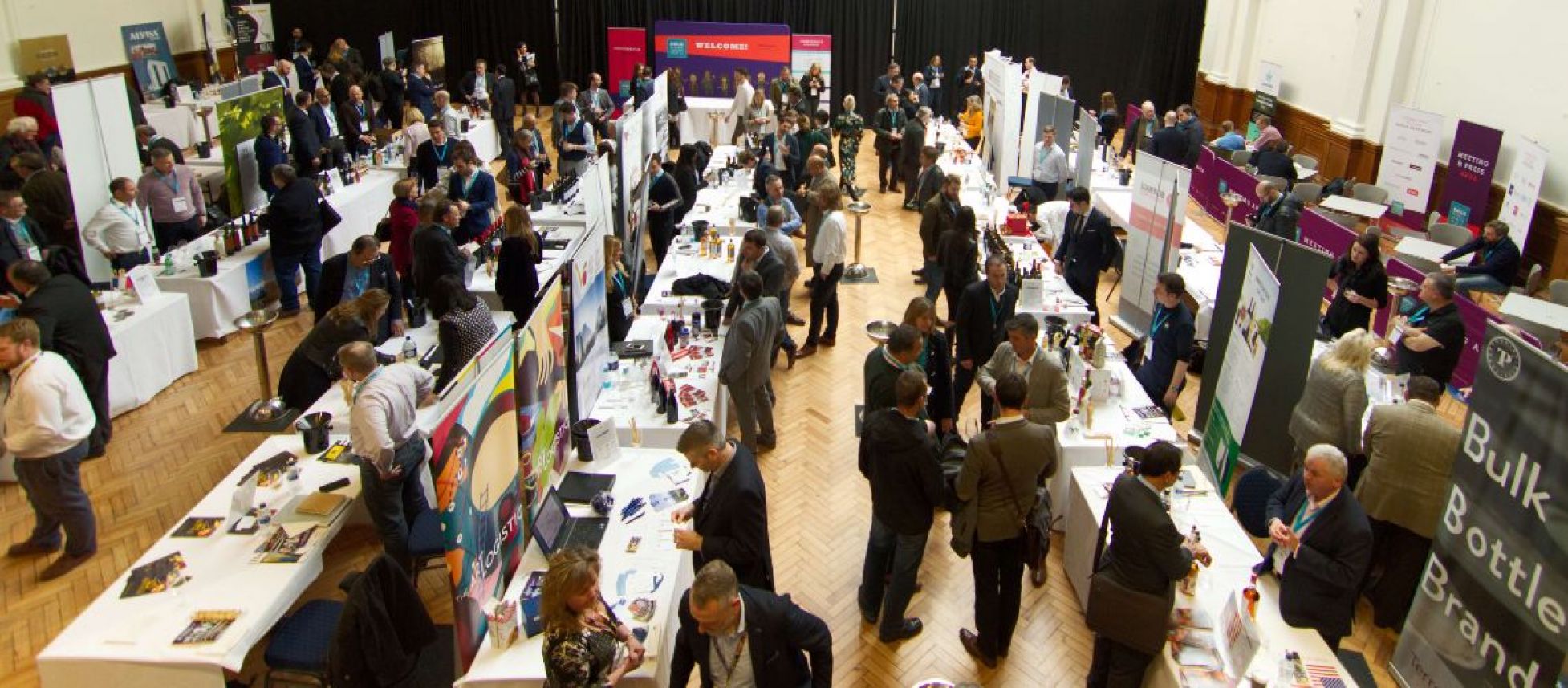 The International Bulk Wine & Spirits Show is back in the UK in 2023 with its first show since Covid & once again provides producers the chance to show their ranges of wines, spirits & services to the buyers in the UK market.
20/09/2022
The International Bulk Wine & Spirits Show is back in the UK in 2023 with its first show since Covid.
Here are 10 reasons why we believe IBWSS UK 2023 provides the perfect platform for bulk wine and spirits producers.
- IBWSS is the only dedicated show for bulk wine and spirits in the UK, providing a unique platform for producers, brand owners, and service providers to showcase what they can offer.
- The Beverage Trade Network, organisers of IBWSS, has built up a network and database of the most important and influential buyers across wine and spirits in the UK market, giving producers unprecedented access to the people that make the biggest buying decisions in the country.
- Producers that exhibit at IBWSS are able to work with the Beverage Trade Network to set up private one-to-one meetings with the most important buyers for their business. That way they can guarantee personal contact with the buyers they most need and want to see.
- IBWSS also provides the opportunity for private label operators to demonstrate what they can do and provide for buyers, importers, retailers, and on-trade operators looking to develop their own private label wine and spirits ranges and exclusive brands.
- The IBWSS is a proven, established, and successful international event that has run successful shows around the world. IBWSS 2023 will be the third event in the UK. IBWSS has taken place in the US every year since 2017.
- IBWSS 2023 is taking place alongside a new breakthrough event - the UK Trade Tasting - that is open to producers across all drinks categories, including brand owners and contract manufacturers. Together they will offer buyers, importers, distributors, retailers, and on-trade operators the chance to see drinks across all sectors, from private label, bulk, exclusive to branded.
- The IBWSS and UK Trade Tasting events will take place in the same venue over two days giving exhibitors and buyers alike the space and time to do business over two working days.
- Once you have paid your exhibitors free you do not need to worry about the expense involved in building your stand as the Beverage Trade Network will provide each exhibitor with a standard trading desk, two chairs, lunch tickets, and a place in the exhibitor directory. That way each exhibitor receives the same level of floor space.
[[relatedPurchasesItems-50]]
- Exhibitors that take part in IBWSS UK will be able to take advantage of the PR, promotion, and publicity opportunities that the Beverage Trade Network offers them through its own dedicated media platforms, including its new retail site, The Drinks Merchant, and hospitality site, The On-Trade and its media partnerships with leading titles including The Buyer.
- IBWSS offers exhibitors the chance to meet both existing buyers, and can also work with the Beverage Trade Network to open up new business by discussing their needs with its team to ensure they are positioned on the trading floor in the right area for their products and services.
- IBWSS offers exhibitors a range of payment opportunities including Super Early Bird pricing that allows them to book well in advance and take advantage of discounted exhibitor pricing.
Exhibitor opportunities are now open.
IBWSS UK 2023 is now open for exhibitor registrations. Take advantage of the super early bird pricing that is on right now.
Join the biggest gathering of the Private Label, Bulk Wine, Bulk Spirits, and Contract Manufacturing Industry on November 15-16 in London. No show offers buyers a greater opportunity to meet producers who offer private label wine, spirits, bulk wine, bulk spirits, and contract manufacturing. Become an Exhibitor today and grow your bulk and private label business in the US market.
Exhibitor Pricing | Register as an Exhibitor